Hi there
Stany and I have started building a small town together and invited others to join us. We've been building together without problems until gnome_killer joined. He has committed several griefing acts:
1.) Building rude structures in the town.
2.) Harvesting our town's crops without replanting them.
3.) Placing wood/cobblestone at random locations as an eye-sore.
4.) Setting fire to the wooden steps in an attempt to burn it down.
I have an image here showing the empty crops as well as comments from battlefield witnessing this.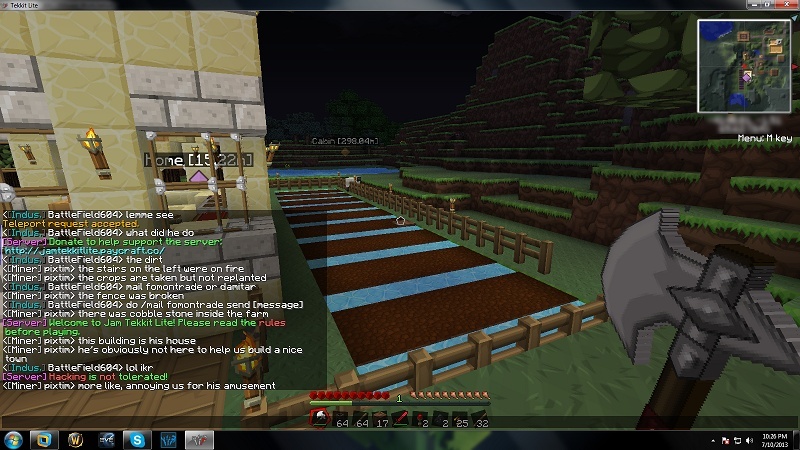 Please help us. If the server is going to be reset (and our work deleted) then please let us know as well.
Thank you
Tim